Alfred Wayne "Pete" Foshee, August 31, 1934 – December 4, 2020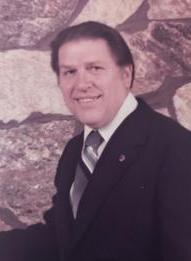 Message from Bill Brown:
It is with a broken heart that I learn of the sad news that our dear friend and long-time Dixie Classic Chevy Club member, Wayne Foshee passed away last night, December 4, 2020. I have known Wayne for about thirty-eight years since he first joined our club. He was a member of our Board of Directors. He had a beautiful all-original '55 Chevy. You can see a picture of it on our website. He participated in lots of our car club activities over the years, and more than anything else, loved our trips to the Moultrie Car Corral and Swap Meet held twice a year. In the early years of those meets, a group from our club would go down together. Later, as members began to go on their own, Wayne would go with me. As his health declined, he would depend on me to take him to the Moultrie meets. We would go twice a year, the weekend before Thanksgiving, and again each February. At the Moultrie meets, there are acres and acres of cars and vendors with all kinds of antique car parts and memorabilia to see. When Wayne could no longer walk well enough to see all that he wanted to see, he bought an electric scooter to use in Moultrie. We would load it in the back of my Tahoe, take it to Moultrie, and he would use it to see all the sights for the two days we were there. We would have long conversations during our rides to and from Moultrie, and joke about having solved the problems of the world. We had our special places where we would always eat on these trips. I'm glad I was able to help him all those years. I treasure the memories. He was a good man, a kind-hearted and gentle soul, and I miss him greatly.